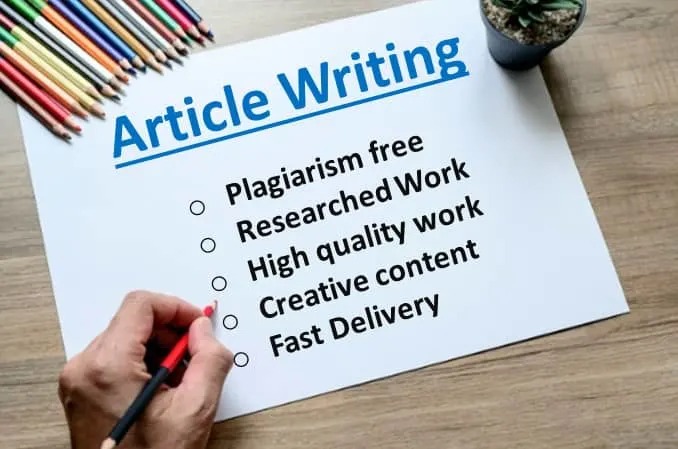 How to write good articles for your blog
How to write good articles for your blog: So, you've got a blog and now what do you do? Well, the first thing you need to do is to figure out what your focus is going to be on. What niche are you going to pick and who is going to be your target audience. You need to understand that when you are writing articles for a blog that they can't be articles that are filled with information that is vague or simply useless for others.
That's the quickest way in which to get people to never return. Below are a few tips on what you should do to make your articles get the attention you want them to get.
First off, you really do need to write about what is truly important to you (How to write good articles for your blog). You need to believe in what you are writing. However, at the same time what you write will also need to be useful or entertaining for the readers that stop by.
A blog that contains relevant, helpful and timeless information is going to keep your readers interest for quite some time and it's going to ensure that they are going to come back for more. Make sure that you write about the things you know, things that are helpful to others and that will be interesting to your audience of readers.
One of the best ways to get the attention of the reader is by capturing their attention in the first few sentences of your blog article. You also need to make sure that your content is rich with helpful keywords that are going to make it easy for your readers to find you. You also don't want your blog posting to be super long either. You want to try and give them as much information in as little of words as possible.
This is going to keep your readers attention and you simply will be better off. You can always make what you are writing a continuing series if it's something that's long.
For the longest time and even still a lot of experts have said that the more often you post the better. However, that way of thinking is starting to give way to the fact that it's really not how often that you post but more the quality of the post itself. Yes, blog enough to try and build some relationships with your readers but don't let yourself get bogged down by forcing yourself to blog every single day.
Two to three times a week should be good enough if the quality is there. You need to focus on your audience and not trying to drive traffic or increase your standings in the search engines or how many comments you get, if you are writing for this purpose then you're just wasting your time as a quality writer.
Also pay close attention to what you are writing. Understand that your posts are a reflection on you and who you are as a person. This is all readers have to go on. You also need to try and make what you post get attention as well, so make sure your titles are headlines. Make sure that there are times in which you use bullets or numbers in your articles, it is a way for the post to look neater, and it utilizes the white space of an article better as well. For example, if you are writing about gardening you might want to do this:
How to write good articles for your blog: Garden Planning Requires:
• Lots of planning. As a gardener you must…..
• Do some mapping. Using a garden map can be a useful tool…..
• It takes hard work. A well done garden and bountiful one will take…..
Make sure that you also use the right grammar and spelling. One or two misspelled words most readers will overlook but if your piece is bogged down with misspelled words or sentences that simply don't feel right, the reader is going to leave and probably not come back, ever. So make sure you always, always proofread before making that post permanent. You'll be happy you did.
Just remember the most important thing here is to write what you know about, make sure that it is filled with helpful information and that it is something both you and your readers are going to enjoy (How to write good articles for your blog).
4 important points to follow while writing quality-based commercial articles.